I was invited to observe at a special event at the Jewish Museum called JM Journeys. It was only for those with memory impairment and their care givers.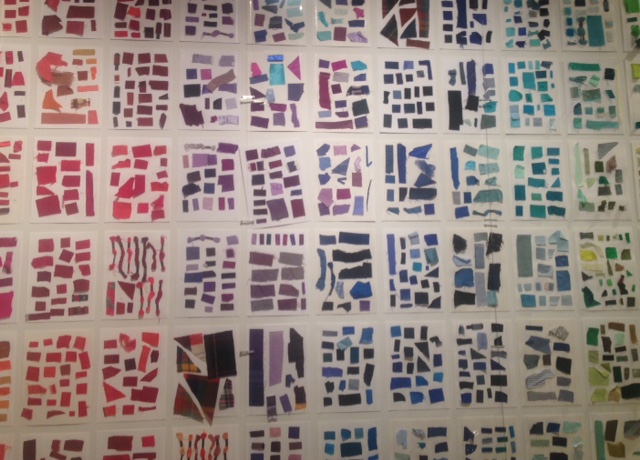 The special exhibit at the museum right now, was Issac Mizrahi's Fashion exhibit. While standing and looking at this wall (pictured above), which are Mizrahi's fabric swatches, organized by color, the attendees were able to play with their own color pieces and sort them. Interactive and Textured were the keys to the success of this event. As I stood and watched, The color pieces on the wall reminded me of something in my work that I do with elders with dementia. In my Stories Love Music program, stimulating stories is one of the goals. Sometimes those stories come out in pieces. The pieces sound like "non-linear fragments" that don't always make sense in a logical way. But if we look at story telling in a spiritual sense, all the fragments that come out, make up a larger picture of us as a person and as a soul. The attendees really responded to this wall of color pieces and also later when they got to sit and make art with highly textured fabric. The stories and they art they made was textured, sometimes in pieces, but very beautiful and full of color.

If you are care giver out there, there are many museums starting to host events like these, so look them up!
Thanks for reading.